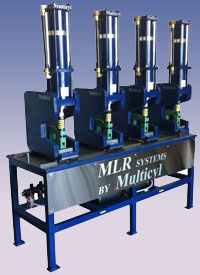 Multicyl offers a complete range of punching press cylinders for all of your applications; MC, XL, DX, DL, Cages and Controls.
Need assistance choosing the right product?
Our Systematic™ approach is a step by step tutorial on how to get the most out of our Press-In-A-Box™ approach to press building.
Request A Quote
We believe punching should be simple and cost effective.
We have a huge selection of stock hole punching tools and can make one custom to suit your needs.
Request A Quote